Skip to end of metadata
Go to start of metadata
Where did we come from?
The IP allocation committee was formed in response to recommendations by the Network Advisory Group (NAG). The normal practice associated with requests for IPv4 allocations on campus was to submit the request and it would be fulfilled.  If UW itself needed more IPv4 space, it would just submit a request to ARIN with documentation of existing usage and justification for a new allocation. It has become clear that this practice will not suffice in the very near future as ARIN runs out of IPv4 space available for assignment. Nearly all campus IPv4 space has been allocated, and UW realizes that it will be unlikely to receive new IPv4 allocations from ARIN, even if justified.  The NAG, working with support from the Information Technology Committee and the office of the Chief Information Officer, recommended the creation of a committee to oversee campus IPv4 allocations and resolve disputes. It was the feeling of the committee that it would be best to include staff who are not network professionals and have a good perspective on campus and how it operates.

The creation of the IP Allocation Committee (IPAC) is the result of the work of an interim NAG committee that was formed to describe the challenges we are facing. The interim NAG committee also created a draft charge for this committee and urged the CIO to form a group that could provide a broad view of campus needs and help guide the management of this increasingly scarce resources. The interim committee made its report to the ITC on September 26, 2008. A PDF version of the report can be found at Draft IP Allocation Policy Proposal.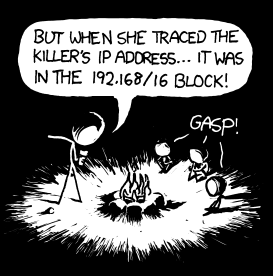 Who are we?
CIO Ron Kraemer asked the following staff members to serve on the committee:
David De Coster (College of Engineering)
Jeff Robertson (DoIT Network Services Rep)
Erik Straavaldsen (Letters and Science)
Chris Thorn (School of Education, Chair)

IP Allocation Meeting Agendas and Notes
We meet every other Tuesday morning at 9:30 in the 370 suite in Educational Sciences
| Policy Process Stage | Document                                                                     |
| --- | --- |
| Approved | |
| Approved | |
Just for Fun:
Resources:
Overview of campus IPv4 allocations
Network Reclamation Project Status Updates

ARIN now (May 9, 2009) "Officer Attestation" for the allocation of any additional IPv4 address pools.  (Letter received by UW-Madison)